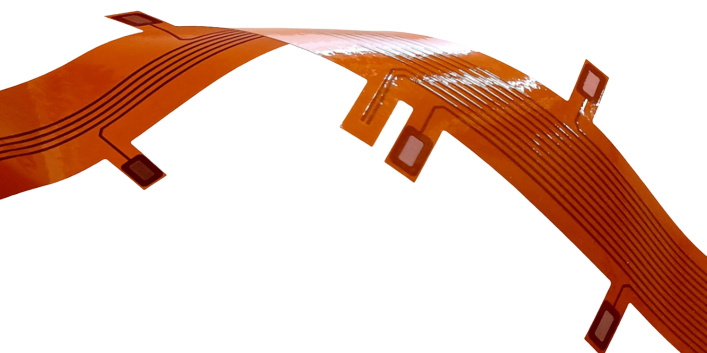 Silga designs and produces new performing circuit applications for the automotive sector in e-mobility, such as Gigaflex, Flexible Printed Circuits for batteries, smart solutions for sensorized connections of battery cells as well as module connection systems to the BMS.
This solution allows the drastic reduction in  the dimensions of the connecting systems for batteries, removing any form of bulky wires. In this way, FPC for batteries becomes the perfect mix between connectivity, performance and lightness.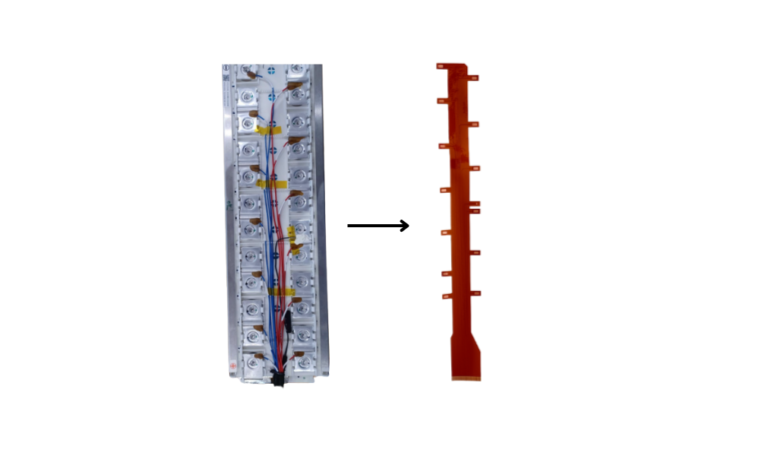 Silga's Gigaflex can be customized and adapted to any request both in terms of shape and of level of integration with sensor data such as temperature, state of charge and residual power to the BMS.
Our capabilities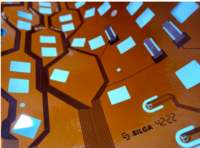 Up to 690 mm
Up to 1000 mm
Over 1000 mm
Customizable formats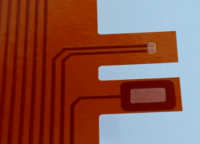 Dual Access Copper in alternative to the use of nickel tabs with subsequent semplification of welding
Potting & conformal coating
Possibility to use RA Copper
Integration busbar-FPC
Custom R&D projects for batteries:
Integrated solutions for pressure and temperature sensors
Measurement of stress forces
IMS for thermal management systems
Solutions for the connection among FPCs
Modular integration among busbar + FPCs
Flexible Heaters
FPCs for batteries solutions include Flexible Heaters, an innovative technology developed for the thermal management system of the same; in this way, the performance of the battery is improved, extending its life span, especially when it is located in areas with extreme weather conditions. Flexible heaters can be realized by using traditional etching or the new Printed Electronics, including the possibility of using PTC inks for self regulation of temperature. In addition, the Flexible Heaters "Made in Silga" offer the possibility of integrating special finishes to ensure excellent performance in any working condition.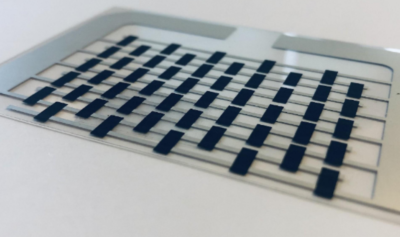 Furthermore, Silga is working on the development of both rigid and flexible printed circuits solutions, also with the use of Printed Electronics for charging gates, the "inlets" that are upstream of the charging process of electric or plug-in hybrid vehicles.