Starts in Silga the activity of the new roto-barrel plant, dedicated to the treatment of connectors, pins and objects usually belonging to the electronics industry.
To meet our customers' every need in terms of electrical conductivity, hardness, thickness, gloss and oxidation resistance, Silga offers its customers a wide range of surface treatment processes required by the industry such as:
Copper: gives a semi-opaque appearance, high ductility and excellent resistance to thermal cycles. Specific for electrical components;
Nickel: ductile, free from internal stress, gives a hardness between 400 and 550 HV and a semi-glossy appearance. Specific for electrical components;
Opaque tin: has high electrical conductivity and excellent weldability properties compatible with lead-free products and lead alloys. In addition, it gives a fine-grained white opaque deposit and has a less tendency to whiskering formation;
Shiny tin: it has a high electrical conductivity and an extremely shiny deposit, resistant to finger colouring and fogging. It is also characterized by the excellent weldability properties that meet the Mil Test Method 833-2003;
Silver: shiny appearance, it's ideal for electrical contacts with high conductivity and a hardness between 80 and 100 HV;
Silver passivation: reduction of the formation of oxides, with weldability and conductivity preserved as well as stable protection over time;
Tin passivation: reduction of oxide formation, with preserved weldability and conductivity. In addition, it prevents fogging during storage, thermal aging, cooking and recasting test.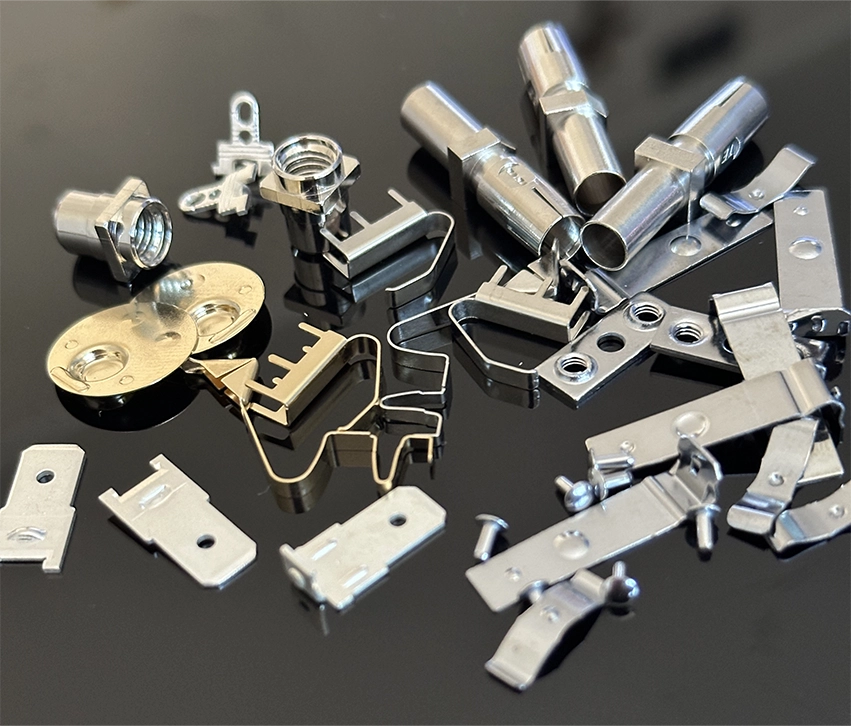 In addition to the processes described above and performed in the new plant, Silga provides the application of treatments in gold and protective 64 (for coatings in silver, gold, copper, nickel and precious black finishes) to obtain high protection and excellent performance in terms of electrical conductivity.
Efficiency, technical and aesthetic quality, safety and wide variety, these are the key elements that characterize Silga surface treatments, designed to meet every need of our partners.
Contact us to discover the most suitable solution for you!